Flowbowl

"There is an endless fascination in the energy of movement when you see the flowing water and rythm of the waves."
---
/ This fruit bowl is made from Corian and and its open shape allows the fruit to breathe and last longer.
/ All bowls are hand made and unique. First series contains 20 signed pieces.
/ Original packaging box and logotype have been developed for this series.
---
/ in the permanent collection of Corian Design Studio in New York City
/ in the permanent collection of The Museum of Decorative Arts in Prague
/ Designblok Editors Awards 2011 - The best new product nomination
/ Czech Grand Design Awards 2011- Discovery of the year nomination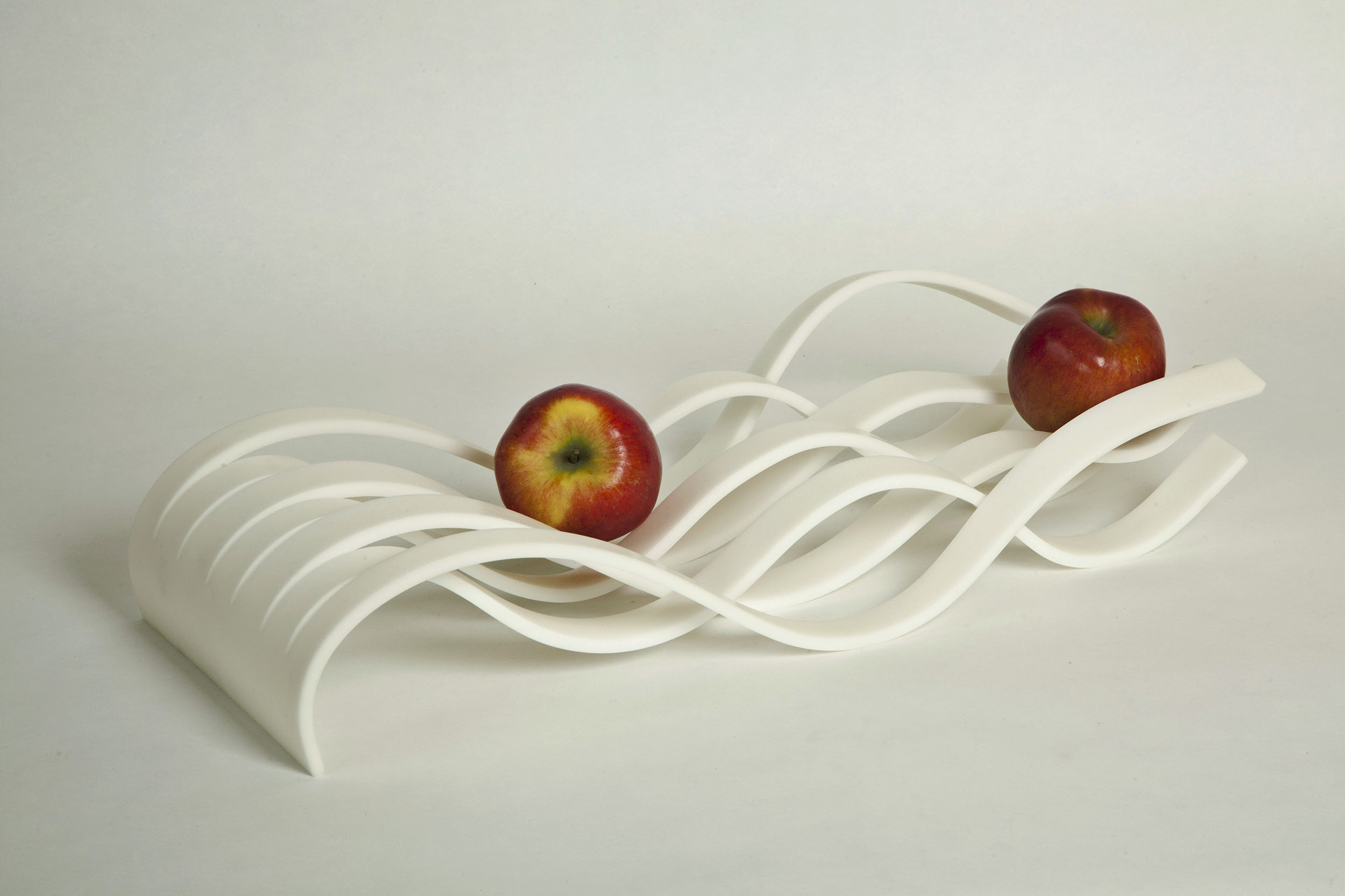 material: Corian Glacier Ice
size: 50 x 25 x 10 cm
availability: in 3 - 5 weeks
price: on request
order by email: zbynek@soukup.cz
---