New lamp from concrete & Corian.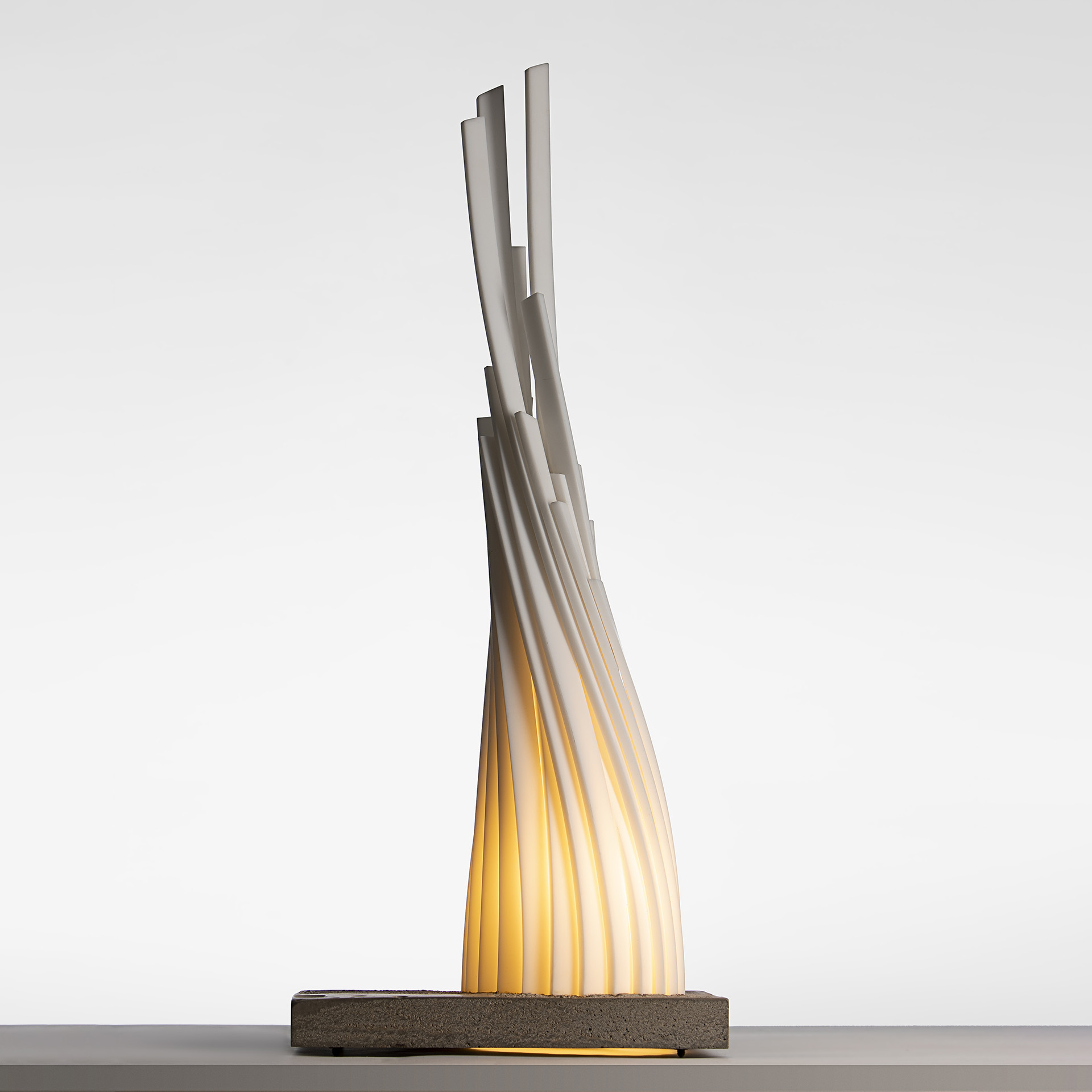 ---
new collection of light objects
After several projects manufactured from Corian there is new collection of light objects developed from this material. Floor lamp and table lamp made from Corian and steel. Each lamp is original and manufactured by hand in the workshop. Ceilling light is possible - custom made on demand.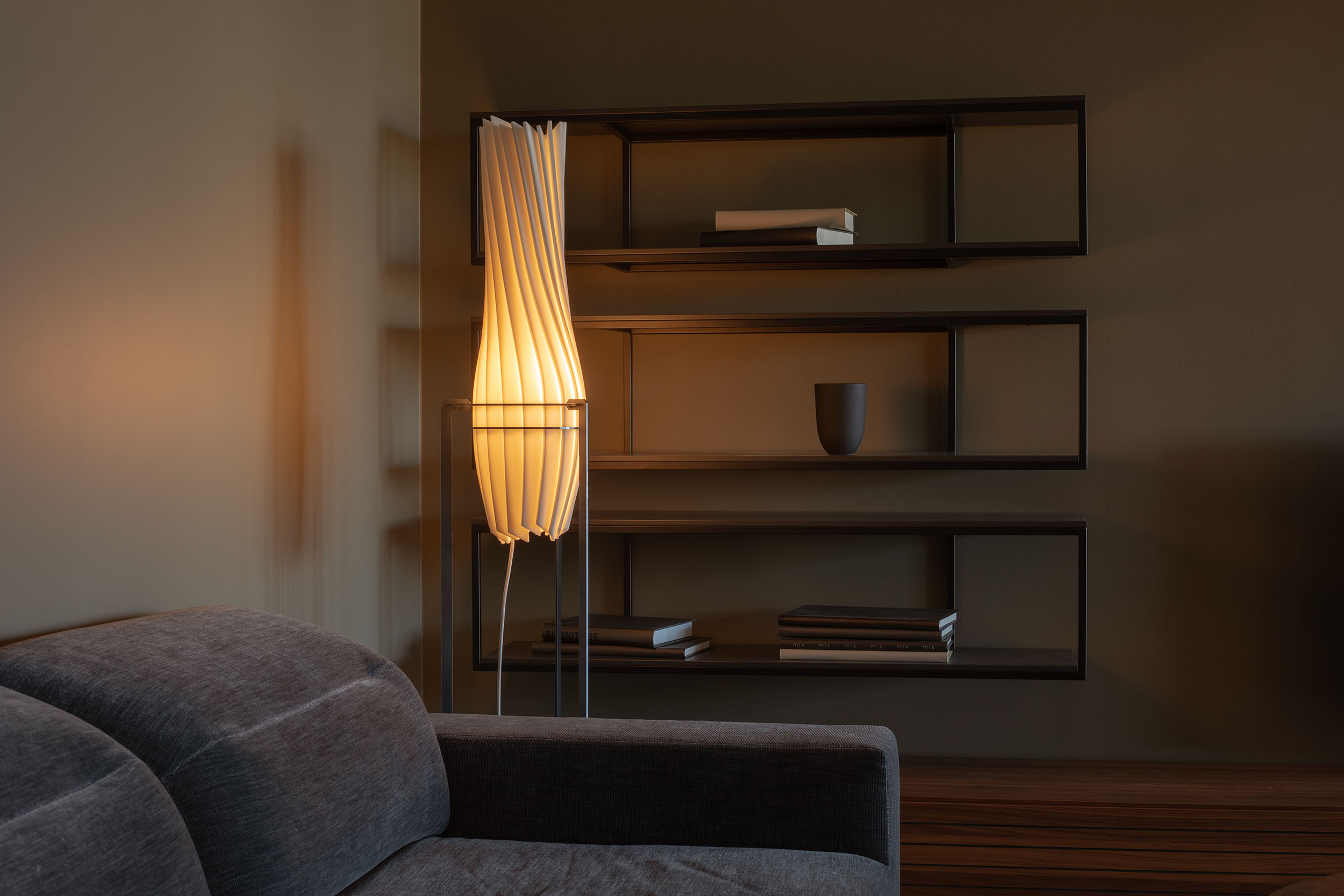 (thanks to DECOLAND for the location of these photograhps)
---
The new custom made ceiling light evolving from Liflow collection.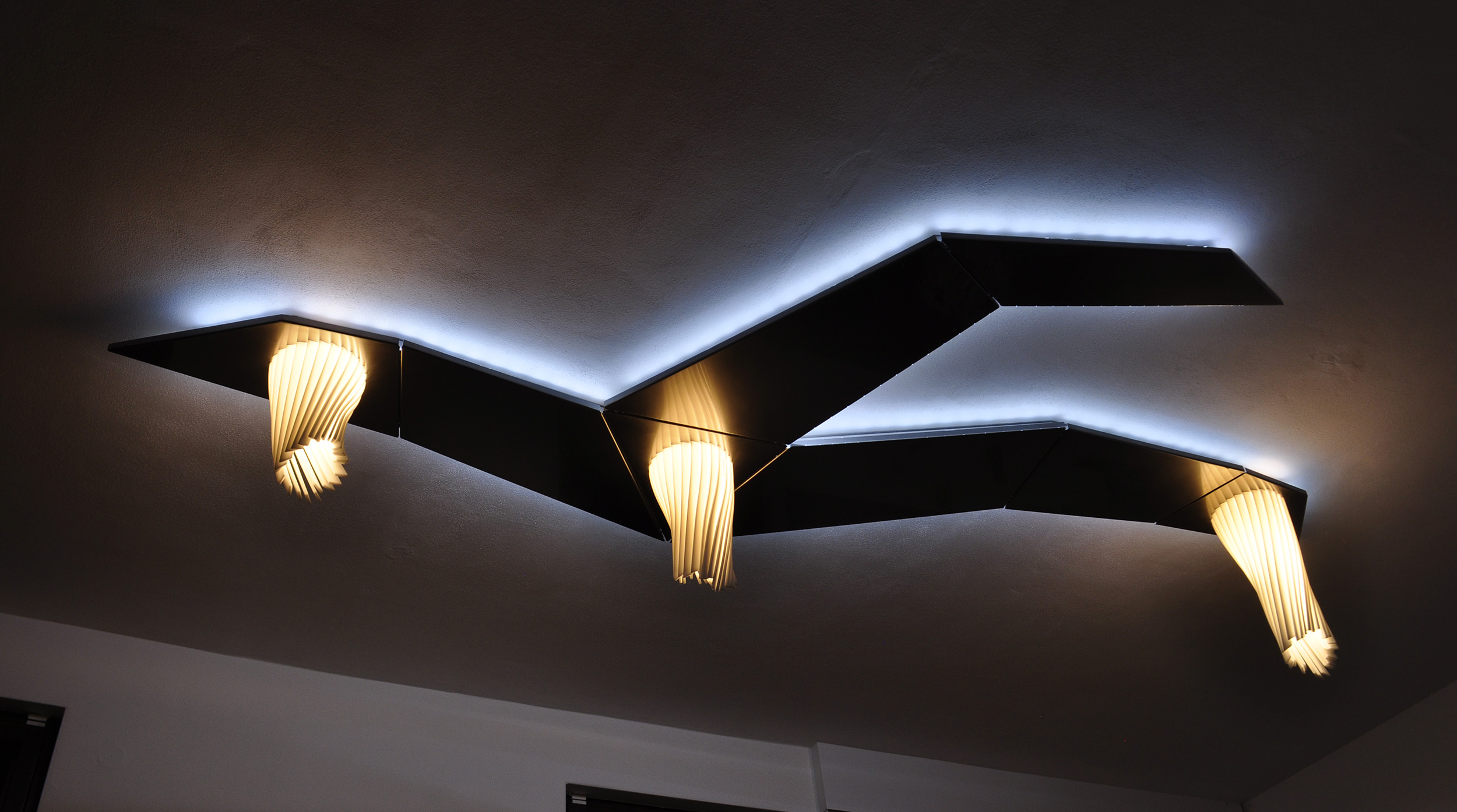 ---
last piece available from limited collection of glass light objects